The Potting Shed Antiques - Serving the Utica/Rome Area
THE POTTING SHED ANTIQUES IS OPEN WITH NEW HOURS.
THURSDAY -- 10-5

FRIDAY - 10-5

SATURDAY - 10-3

We're Don and Nancy Hartman, and we've been in the antiques business for over 45 years.

After participating in multi-dealer shops and shows for a number of years, we're now located in our original store in Whitesboro, and our years of experience allow us to offer great merchandise at great prices.

WANT TO GET EMAIL ALERTS FROM THE POTTING SHED?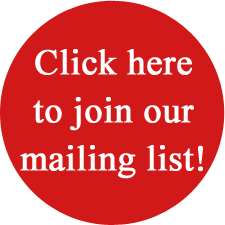 Part of our inventory includes:
Jewelry & Coins
♦ Over 400 rings in gold and silver
♦ Bracelets galore
♦ Necklaces and pendants
♦ Pins and broaches of all sizes and styles
♦ Large assortment of pocket watches
♦ Earrings in pierced, clip-on and screwback styles
♦ American coins - single coins to full collections

Glass & China:
♦ Glass in cut, pressed, pattern, depression and Victorian styles
♦ Made by Fostoria, Cambridge, Heisey, Fenton, and others
♦ Carnival, vaseline, burmese, opalescent, cobalt, pink, green, amber, cranberry, black amethyst, amethyst, crystal and other colors
♦ China in Noritake, Nippon, Franciscan, Hall, Haviland, Beleek, Dalton, RS Prussia, Syracuse China, Blue Ridge, Fiesta and more
♦ Single pieces to complete dinner sets

Clocks and Furniture:
♦ Good selection of clocks
♦ Waterbury, Ingraham, Sessions, Gilbert and Ithaca
♦ Wall hanging and mantle
♦ All periods
♦ Furniture ready to use or needing restoration
♦ Cherry, walnut, oak, pine, mahogany and maple
♦ Desks, dressers, vanities, cedar chests, tables, chairs, stands, china closets, plant stands, curios, bookshelves and more

Pottery and Stoneware:
♦ Stoneware in molded and free thrown
♦ Crocks and jugs
♦ Mugs, steins and containers
♦ Salt glaze and Albany slip
♦ Specializing in Whites of Utica
♦ Pottery by Hull, Weller, Roseville, McCoy, Shawnee, and many more
♦ Nice line of Red Riding Hood
♦ Utica Club steins

Other Categories:
♦ Toys
♦ Paper, Postcards, & Stereo Views
♦ Advertising
♦ Kitchen
♦ Records
♦ Sewing
♦ Silver Flatware and Serving Pieces
♦ Pictures, Paintings, Prints, Hand-colored Photos
♦ Lighting